So great to have so many last-minute fun school projects. I hope that everyone had as much fun and excitement as we did!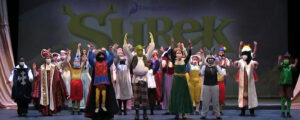 As everyone tried to fit a year's worth of events in one month, we at Beauty & the Beast, Chattanooga were happy to lend a hand with several school plays. The largest production was Shrek, the Musical presented by CCA. Berean Acadamy finally got the long-awaited Sence and Senceablitlies across the boards. This year's Endurance Award has to Mrs. McHenry who directed The Addams' Family fast on the heels of another Jane Austin period piece at Lake View Fort Oglethorpe.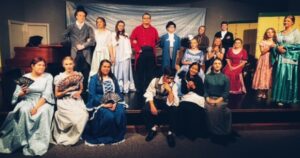 Your humble webmistress and costumer extraordinaire will try to get more photos for you soon.