The much Anticipated Merhon shipment is HERE! Hurry in to see all the brand new colors of our extremely popular Creamblend Sticks.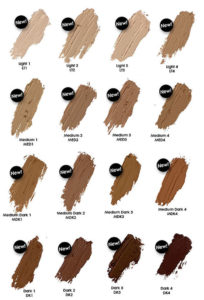 There is no way for color charts to show the true depth of rich, creamy colors. In a giant leap forward, Mehron has discontinued all of it's "Ruddy" undertone shades which have been the staple for use under harsh theater lights for generations. With modern stage lighting and electronic image capturing, those pink to redish colors are no longer needed to keep performers from looking washed out.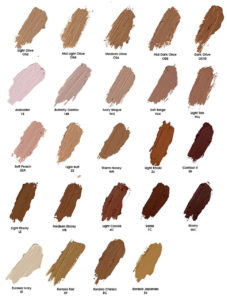 Fear Not! Your favorite colors, including the Olive (OS), Eurasia, Ebony and Contour shades are still available. Beauty & the Beast will be offering the discontinued colors at a deep discount as long as they last for artist who enjoy them.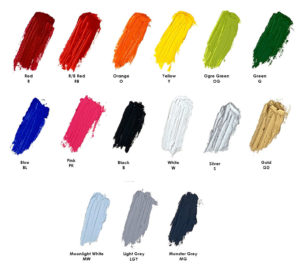 YES! Beauty and the Beast, Chattanooga also carries most of the specialty colors as well as all the flesh tones. However, we no longer stock the Light and regular Auguste clown colors as their popularity is dropping as newer colors arrive. We also dropped the Purple as the pigment is not stable causing the color to fade / drain away very quickly even when it is kept in the dark.