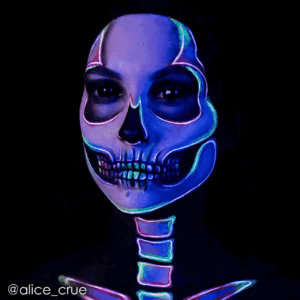 The BIG Mehron shipment for this year has arrived and we are busily putting things away as fast as possible! Beasty is working on making some new display trays to keep all the colors neat, orderly, and easily accessible. Beauty has been looking up some "How To" videos to help answer the most common questions with the least amount of wasting your time on a lot of Fluff content. We hope you'll find these useful.
One of the most anticipated arrivals is the Neon UV Glow Paradise AQ face and body paint available in the refillable 8 color magnetic case or in the individual 'refillable' size color packs.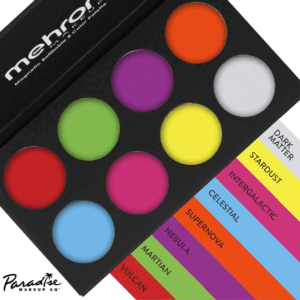 How to get started with Paradise AQ face paint. Click Here!