Don't worry last minute Christmas shoppers! We have you covered. After all the turmoil over supply issues and me somehow breaking the internet therefore losing all my website updates back to the middle of October, FOUR large school plays, I am finally reloading all the Christmas information for those who "Ordered on the Internet, but…"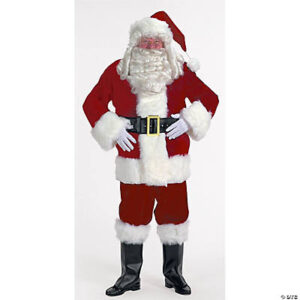 NEW Style! Halco brand dark red velvet Santa suits in XLarge, 2XLarge, and 3XLarge have been moving quickly this year, but we still have a few. All three of these sizes run larger than you might think they will be, so be sure to send Santa over to try one on.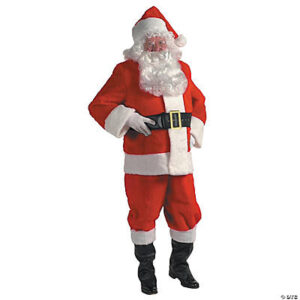 NEW Style! Also Halco brand, bright red and white plush faux fur all over are also available in XLarge, 2XLarge, and 3XLarge that run big. Hair sets are sold separately.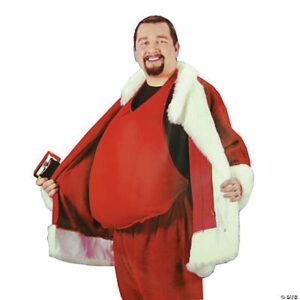 NEW Style Santa belly comes pre-stuffed and ready to wear for just $25. Our other satin quilted, DIY padding pocket version is still available for $20.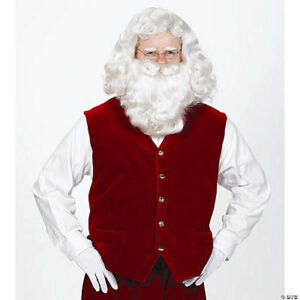 AMAZING new dark red velvet vest with bright brass buttons is making a big splash in sizes Large, XLarge, and 2XLarge. These are quite roomy, have red satin lining, adjustable half belt in the back, and MATCH most Velvet Santa suits and accessories in the Halco line.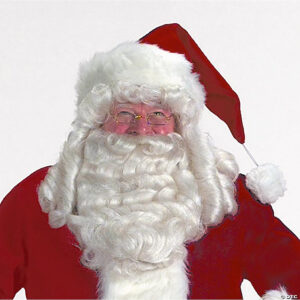 Not into the full Santa look? Or did the Real Santa misplace his favorite hat? Check out our new Deluxe hats in Large and XLarge sizes to match the Velvet suits and vests.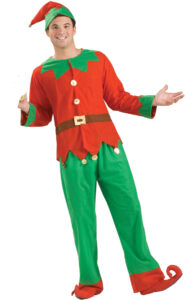 We didn't forget the Elves! Our Simply Elf costume is unisex and comes with the hat and pants!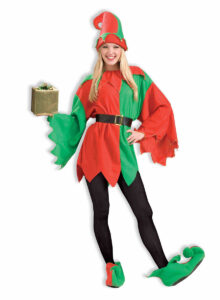 Want to be a little more festive? This new style elf tunic has extra full sleeves and comes with matching belt, hat, and shoes. Guys and Gals will both love this to wear with their own pants or leggings.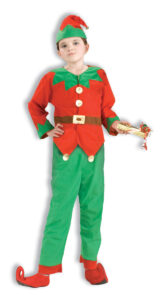 Even the kids can get in on the Elf-Action in this One Size fits most Simply Elf costume to match our adult sized version.
We also still have quite a few Christmas goodies in the Clearance section for those on a budget. Hurry! Those are going very quickly.