The new Halloween 2022 merch is coming in and we are processing it as fast as we can. Beauty and the Beast is happy to announce that thanks to the merger of Rubies with Forum Novelties and Charades, we can now offer a wider range of 1X to 3X adult sized costumes. The ones that we have in stock have been added to this website. Keep checking back for quick peek pics of all kinds of new items.
New Wigs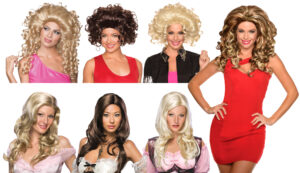 New Dragon and Dinosaur Masks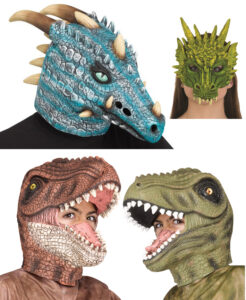 New Fantasy Headpieces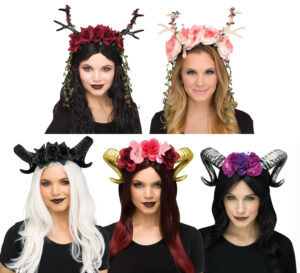 New Wings – Sorry! The black feathered wings are already SOLD OUT!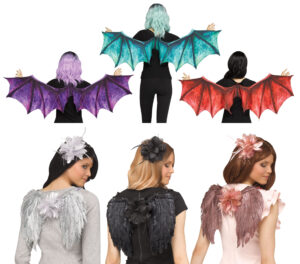 New Scary Masks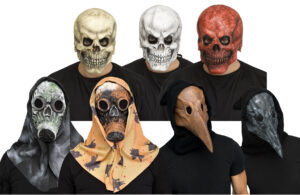 New Styles for Plus sized Women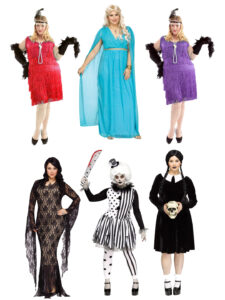 New Masquerade Masks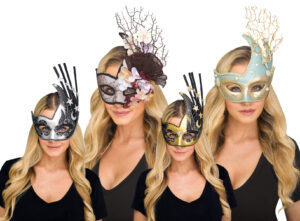 For now, we've been adding the long awaited "On Stage" photos for several of the school plays that rented costumes from Beauty and the Beast, Chattanooga in the last few years. We had a lot more, but some may have been sucked up into a black hole, or more likely didn't all get transferred from one computer / camera / phone to the next. *GASP!* Maybe the FBI deleted them? Who Knows? – Seriously, I'm trying to contact people to beg for copies of their photos.